Disclaimer
The information contained on this website is for the purpose of providing information about Leburton Travel Services Ltd. (Abbreviate as ˇ§Leburtonˇ¨ in the text) and the services that Leburton provides.
Accuracy & Use of Information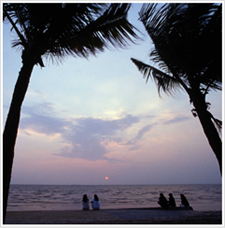 Leburton endeavours to maintain the information appearing on this website up-to-date. The information contained in this Site is for reference only and subject to modification and update by Leburton at anytime without notice. Leburton gives no warranty to the completeness, accuracy of the information on this website. It is, therefore, advisable for you to contact us to verify this information before you act upon it.
THE MATERIALS AND INFORMATION CONTAINED ON THIS SITE ARE PROVIDED "AS IS", WITHOUT WARRANTY OF ANY KIND, EITHER EXPRESSED OR IMPLIED, INCLUDING WITHOUT LIMITATION AND ANY WARRANTY FOR THE ACCURACY OR RELIABILITY OF INFORMATION, SERVICES, OR PRODUCTS PROVIDED THROUGH OR IN CONNECTION WITH THIS SITE AND ANY IMPLIED WARRANTIES OF MERCHANTABILITY, FITNESS FOR A PARTICULAR PURPOSE, EXPECTATION OF PRIVACY OR NON-INFRINGEMENT.
By accessing this website you agree that Leburton will not be liable for any direct, indirect or consequential loss arising from the use of the information and material contained in this website or from your access of other material on the internet via web links from this site.
Leburton has the authority to restrict your access to the use of this website where we consider necessary for the operation of this website. We shall not be responsible for any loss or damage you may incur as a result of any such suspension, restriction or prohibition.
Third Party Sites
This web site is facilitated with links to other web sites, which are not maintained by Leburton. You should be aware of the terms of use, privacy policy and other statements, provisions, rules and regulations stipulated in the linked web sites as such may differ from the provisions provided herein. Leburton disclaims its liability and responsibility for the use of these linked web sites.
Ownership of Information
Unless otherwise expressly set forth herein, any information, communications or material you transmit to this website by electronic mail or otherwise, including data, questions, comments, or suggestions will be treated as non-confidential and non-proprietary and will become the property of Leburton. Such information, communications or material may be used for any purpose, including, but not limited to, reproduction, solicitations, disclosure, transmission, publication, broadcast, and posting. Furthermore, Leburton is free to use any ideas, concepts, know-how, or techniques contained in any communication you send to this website for any purpose whatsoever, including, but not limited to, developing and marketing products using such information.
Security
You acknowledge and confirm that the internet is not a secure medium where privacy can be ensured, and that complete security and confidentiality over the internet is not possible at this time. Your confidential use of this website cannot be guaranteed and you acknowledge that your use of this website (including information you transmit to this website) may be subject to access by, or disclosure to, other persons. Without limiting any other disclaimer herein, Leburton shall not be responsible or liable for any harm that you and any other persons may suffer in connection with any such breach of confidentiality or security.
The above exclusions and limitations apply only to the extent permitted by law.
Privacy Policy
We pledge to meet fully, and where possible exceed, internationally recognized standards of personal data privacy protection, in complying with the requirements of the Personal Data (Privacy) Ordinance, Cap. 486. In doing so, we will ensure compliance by our staff with the strictest standards of security and confidentiality.